*Where can I buy the fish compost?
Ocean2earth Australia compost can be purchased via our online shop or through a range of suppliers and retailers. Go to our Facebook page to see the full list of suppliers. Please don't hesitate to contact us if you are interested in stocking our product.
What is in the compost?
The Ocean2earth Australia fish compost is made of 100% natural ingredients which include marine waste, pine bark mulch, biochar and a house-made specialised inoculant. 
How is the fish composted?
We mix the marine waste we collect from seafood processors and boat ramps with local pine bark mulch and biochar, then compost it using an innovative marine waste composting approach which has been developed by Ocean2earth. Our innovative composting methodology has been developed over many years and transforms recycled fish waste into premium fish compost your garden will love! Our EPA-approved composting method produces a concentrated and highly effective compost which is odour free, 100% natural and has been proven to be extremely effective for improved growth and plant health, as well as improved soil health.
What can go into the fish bins you have at boat ramps?
As part of a contract with Bega Valley Shire Council, we collect marine waste from specially marked fish bins at boat ramps. Any organic marine waste can go into the fish bins. This includes (but is not limited to) offal from any fish, abalone, sea urchins, oysters, mussels, seaweed and other marine creatures. You can also discard your left over bait. But remember, choose the right bin and PLEASE REMOVE FROM THE PLASTIC BAG FIRST!! (Council has provided yellow recycling and red landfill bins at the boat ramps to help you).
Can I put plastic into the fish bins?
The simple answer is NO. Strictly no plastic or general waste in the fish marine waste bins please! We decontaminate what we collect from the fish bins by hand so please choose the right bin for your marine waste. Council has provided red and yellow bins at the fishing boat ramps for your general waste and recycling to make it easy to 'choose the right bin'.
Can I put newspaper/cardboard into fish bins?
No, please put your recycling in the yellow recycling bin provided. Nothing apart from organic marine waste should go into the blue fish bins.
How can I get my local Council involved?
Ocean2earth Australia would love to extend its services to other interested Councils along Australia's east coast. We would be more than happy to discuss providing fish marine waste bins and a marine waste collection service at your local fishing boat ramp. Your local Council can contact O2E staff through the contact details provided on this website to get the conversation about turning fish waste into compost started.
Latest News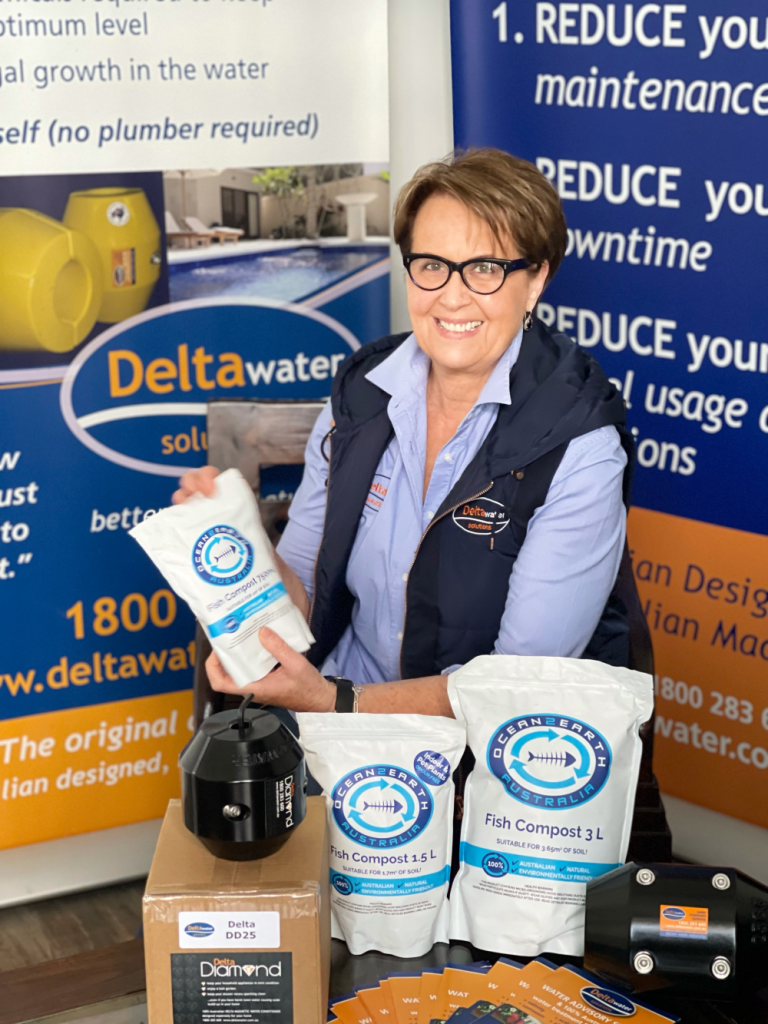 DELTAwater pays it forward to Ocean2earth
Water treatment company DELTAwater solutions is paying it forward to new compost manufacturing business Ocean2earth Australia by launching a spring gardening campaign highlighting Australian made innovation. DELTAwater has purchased a palette of the compost, which launched in Australia in autumn, to help raise the profile of Ocean2earth which repurposes marine waste into a useful product. …
Continue reading "DELTAwater pays it forward to Ocean2earth"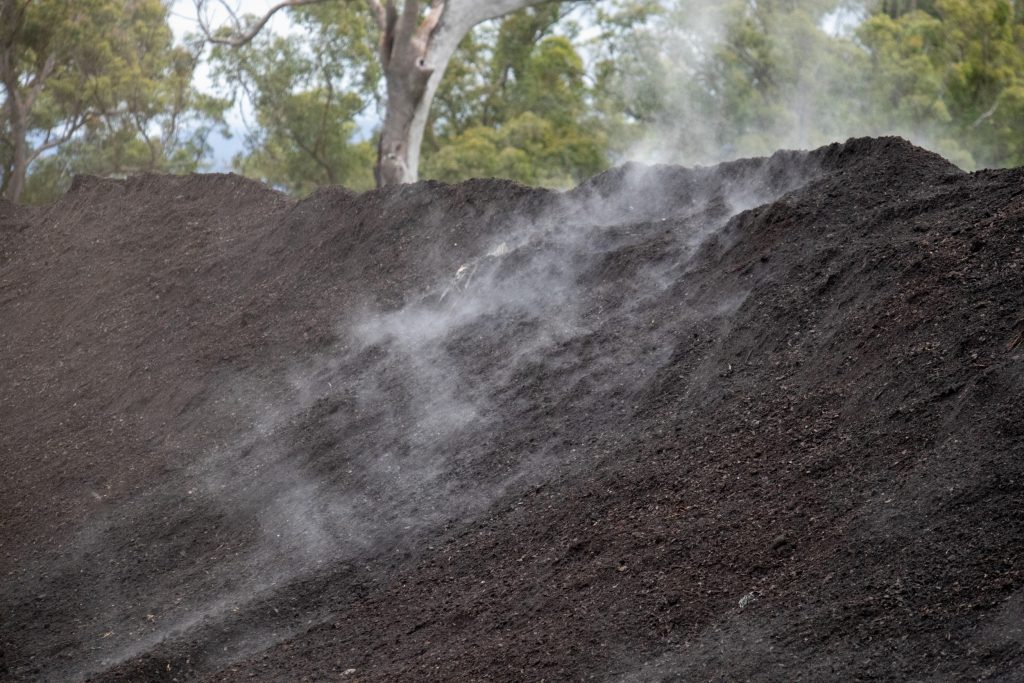 Ocean2earth fish compost launched to Australian market
Ocean2earth Australia is dedicated to turning marine waste into a clean, green and fully-natural fish compost, potting mix and other high quality gardening products. Ocean2earth Australia fish compost is not just an ordinary compost. It is a living soil full of beneficial microbes and naturally-composted sea minerals. 100% Australian made, 100% natural and 100% environmentally …
Continue reading "Ocean2earth fish compost launched to Australian market"