About Ocean2Earth
Ocean2earth Australia has a clear purpose to demonstrate innovation and passion for the environment, a circular economy and local employment by transforming marine, seafood processing, food manufacturing and timber industry byproducts into naturally composted SEA MINERALS.
Brothers Tim and Kyran Crane launched their war on waste and circular economy business Ocean2earth Australia in April 2019. They'd been looking into ways to help local shires and commercial businesses better manage marine byproducts, as well as other industrial byproduct streams, and use it to make a 100% naturally composted sea minerals for garden plants.
They started by collecting marine waste from Bega Valley Shire Council boat ramps. Councils are committed to diverting as much waste from landfill as possible and Ocean2earth Australia supports Council's long-term waste-management strategy 'Recycling the Future' by addressing the disposal of marine waste.
Ocean2earth have expanded their collection service and now collect marine waste, and other byproducts deemed as 'waste' from seafood processors, food and timber manufacturing industries.
What does Ocean2earth Australia produce?
Ocean2earth Australia collects marine byproducts from seafood processors and boat ramps plus other byproducts from industries such as forestry and food manufacturing, that would normally be deemed "waste" and transforms it into premium recycled 100% natural gardening products. In 2021, using an innovative natural composting process and a newly EPA-approved composting method, Ocean2earth Australia naturally composted SEA MINERALS became available to the general public. This  concentrated and highly effective compost is odour free, 100% natural and has been proven to be extremely effective for improved growth and plant health, as well as improved soil health.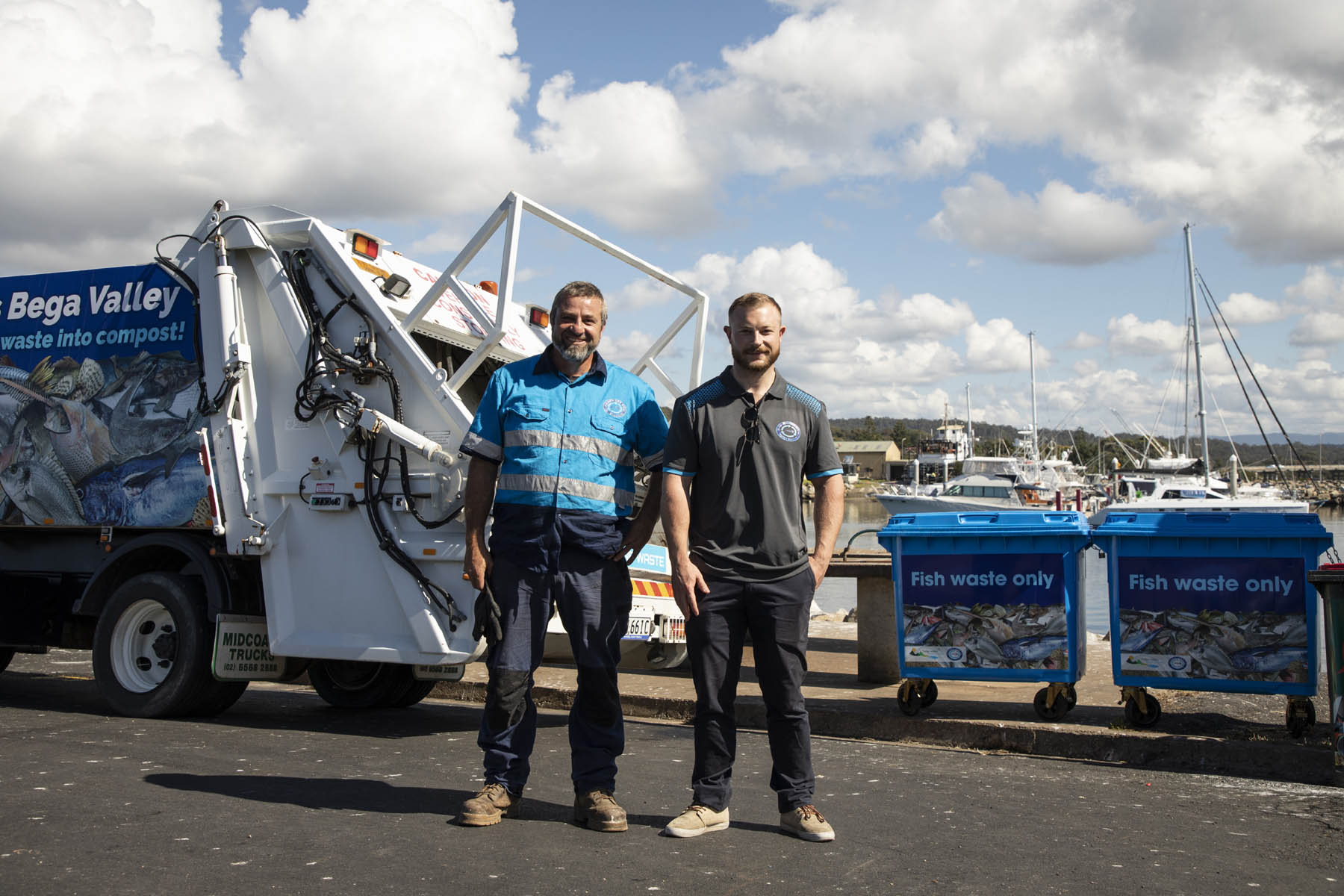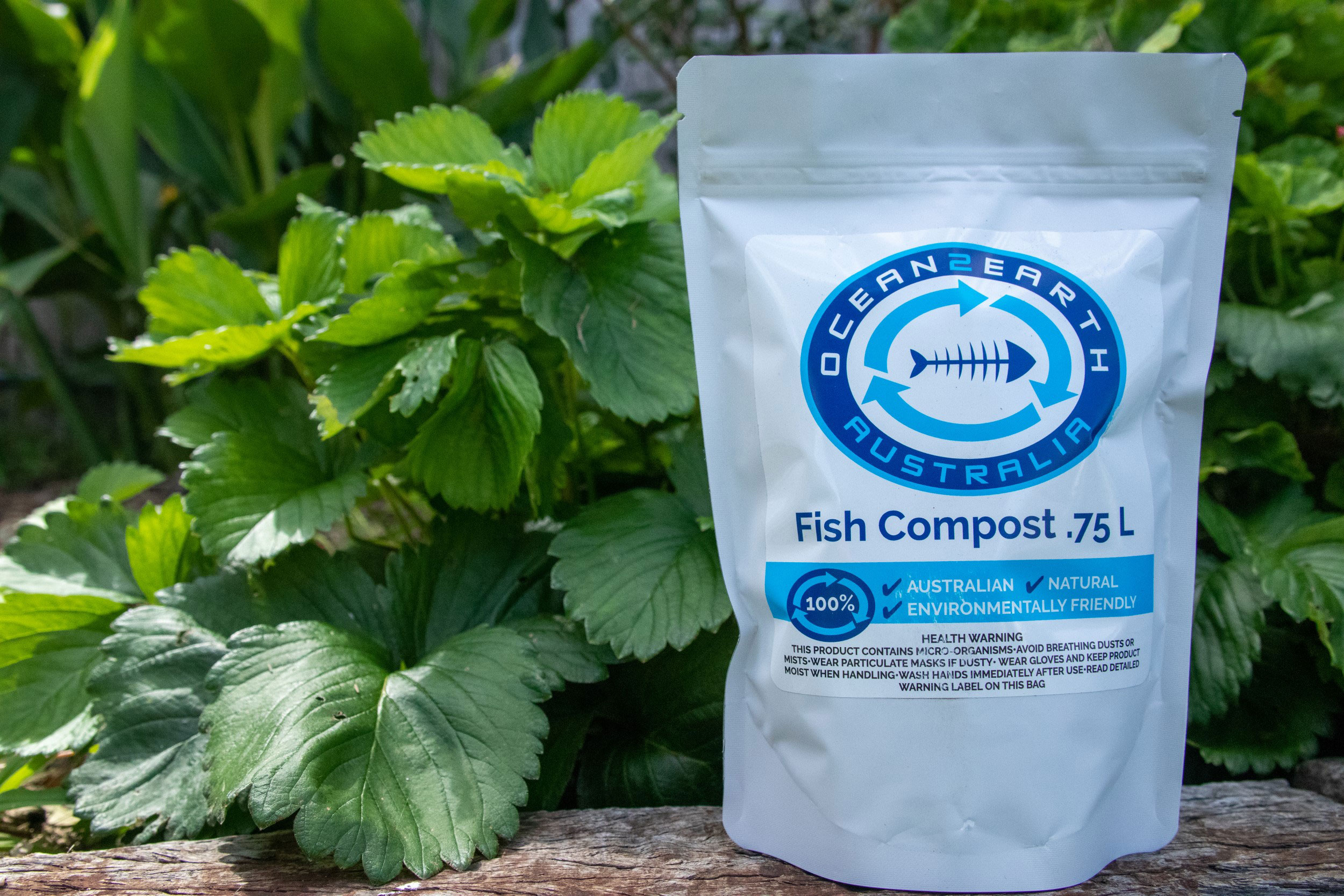 Tim Crane has operational experience across a range of industries including eight years in the waste management industry. He was involved in a roll-out of recycle bins in Wagga Wagga using emerging microchip technology. Tim has also worked in the forestry industry for the past decade, gaining a good understanding of the pine bark product. In addition, he worked as a production supervisor for five years at Eden's Pelagic Fish Processing Facility where he was involved in value adding, processing and marketing fish products. For the past five years Tim has been working privately in the pine bark industry receiving and selling bulk bark from Eden's Log Export Yard. While selling this bark as a landscaping material to a Sydney company, he has been testing the Ocean2earth Australia concept to incorporate pine bark and marine waste to produce a quality compost product. He is also involved in local organic farming initiatives, growing and selling vegetables locally on the NSW South Coast. Tim has a vision to set up an organic vegetable farm in the Bega Valley, utilising the Ocean2earth Product.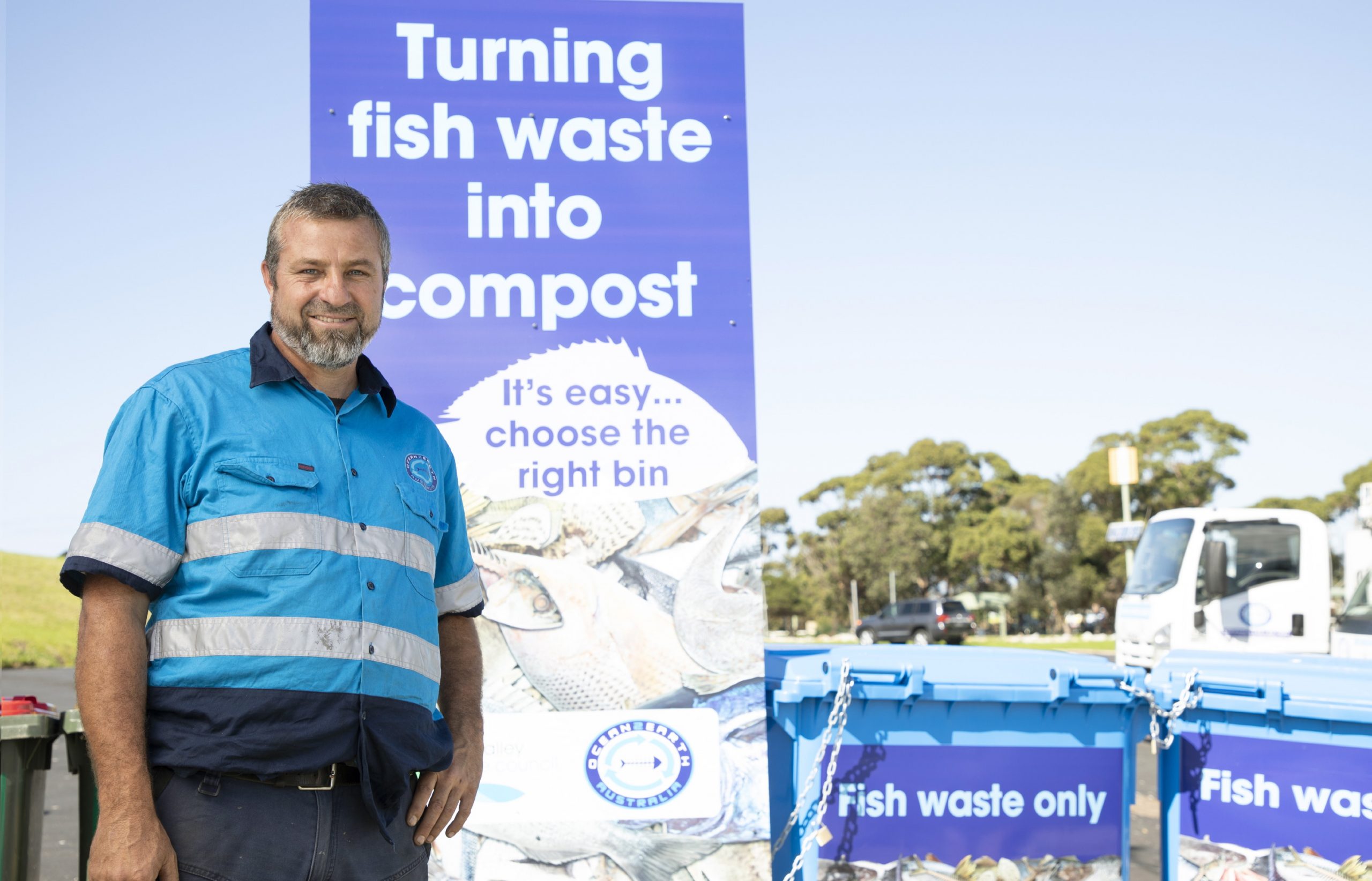 Kyran Crane is a marine biologist who has worked in Local Government for the past ten years in environmental, coast and estuary management. Kyran has extensive project management skills, working on a large range of planning, policy and onground works projects. Through developing coast and estuary management plans and programs in the north and south of the state Kyran has developed a detailed understanding of the key environmental issues facing the community and government agencies, particularly in regard to the coastal zone. Kyran has vast experience in stakeholder management, interpreting and applying NSW environmental policy and law, customer service, technical report writing and consultant management. Kyran has also been involved in the seafood industry, working as a commercial lobster diver on the South Coast for 3 years.