Article by Albert McKnight Bega District News
In a first for the state, and possibly the country, a new initiative based in the Bega Valley will turn fish waste produced from fishing into organic garden compost.
Ocean2earth, an Eden-based company founded by brothers Kyran and Tim Crane, was launched at the boat ramp at Bermagui's harbour on Monday, April 15.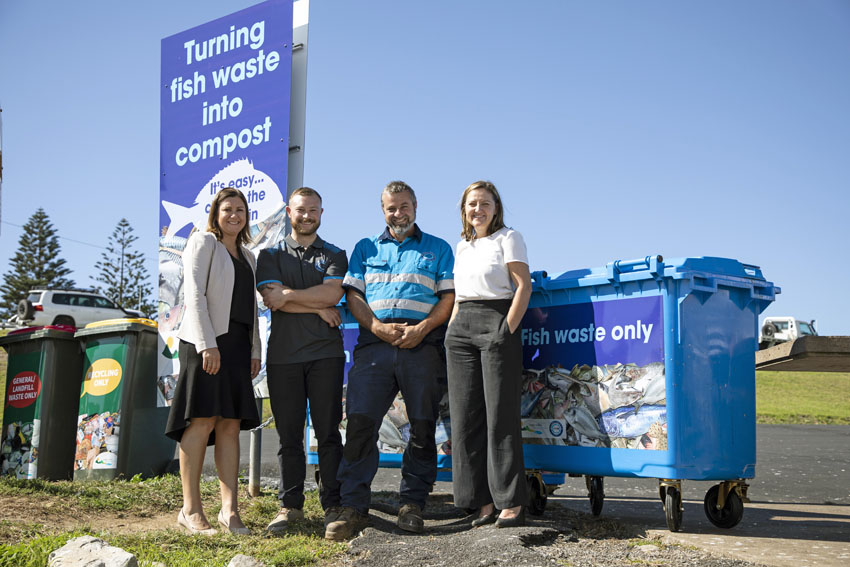 As part of the business specially-marked blue bins have been left at boat ramps at Bermagui's harbour and river, Quarantine Bay in Eden, Broadwater at Pambula Lake, Kianinny in Tathra and Mogareeka.
Fishermen should leave fish waste in the bins and it will be collected then layered with radiata pine bark sourced from a plantation at Bombala and turned into compost.
"From our initial trials using the compost we've had plant growth five times that of normal soil," Kyran said.
A long-time fisherman himself, he said he has seen the problem of general waste bins filled with fish waste at boat ramps first-hand, saying it was a public health issue all over the shire.
"It's illegal to throw fish waste into the water, but authorities have always turned a blind eye as there's never been a solution in place," he said.
Not only was it a health issue for swimmers who used the water near boat ramps, Kyran said it attracted marine life such as stingrays.
While other shires had fish waste bins, this was the first initiative he knew of that turned the waste into compost.
Weigh master of Bermagui Big Game and Angling Club Maris Dumburs said the initiative was a "fabulous idea".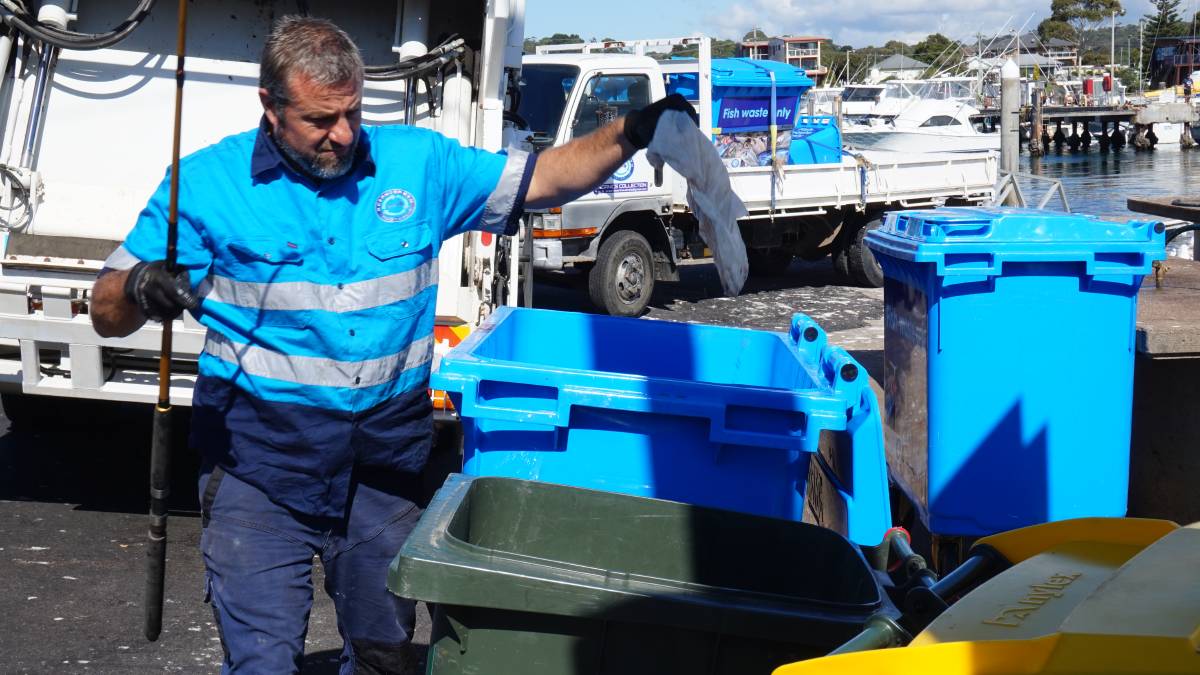 He said over Christmas time, a busy period of the year at the Bermagui boat ramp, there was a large amount of fish skeletons left in the bins which previously would have gone to landfill.
He said if marlin were running the smaller bins would fill up every day.
Kyran said fishermen needed to be mindful to only put fish waste into the bins – no plastic.
This was evident at the launch in Bermagui, as while the bins had only been there over the weekend there were plastic bait bags inside them.
While the details about the sale of the compost are still being finalised, it is believed it will be available in places such as Bunnings, gardening centres and landscape suppliers in about four months.
Ocean2Earth's goal is to process marine waste from boat ramps, seafood processing plants and aquaculture facilities along the NSW coast.